YMA is looking for a few good people to serve on our Board of Directors.
Qualifications to serve on the YMA Board of Directors includes a love of history and Yates Mill, the desire to attend YMA board meetings, and the willingness to use your talents in between meetings to help keep the wheel turning. Whether you are a number cruncher, an organizer, or a people person, YMA has a place for you. If interested, please contact us at info@yatesmill.org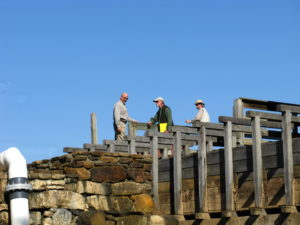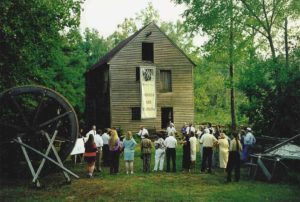 ---
Directors are elected to 3-year terms.
| | | |
| --- | --- | --- |
| Term Ends 2023 | Term Ends 2024 | Term Ends 2025 |
| Ed Barrows | Bob Harkness | Laurinda Queen Burleson |
| Corinne Dunn | Alex Ives | Mark Fountain |
| Larry Hancock | Amber Winifred McClure | Cassie Gavin |
| Leslie Meadows | Colin Richardson | Steve McLaurin |
| Travis Park | Jill Thomas | Vacant |
Ex-officio:
Dan Becker, Technical Advisor
David Zonderman, NCSU Representative
The Executive Committee is comprised of the officers and one additional representative from the board. Members are elected yearly.

Larry Hancock – President
Bob Harkness – Vice President
Leslie Meadows – Secretary
Corinne Dunn – Treasurer
Jill Thomas – At-Large ExCom Member
The Head Miller operates and manages the mill.
Office Manager and Webmaster